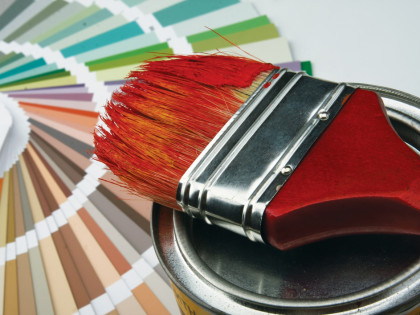 Even if you fill your house with new furniture and décor, faded paint will make it look old and run-down. If your house needs a makeover, turn to Executive Painting & Pressure Washing. We provide interior painting services in the Minneapolis, MN area and can add new colors to every room in your house.
Whether you want to repaint your kitchen cabinets to create a new style or want to refresh the paint in your bedrooms and living areas, you can rely on us for any size job. Arrange for professional painting services by calling 952-594-4353 today.
We make painting easy
Repainting your house might sound like a huge project. But you won't have to worry about a thing when you hire us for interior painting services. We will…
Use your choice of paint or recommend quality paint that will make your house look incredible
Place protective tarps to stop paint from spilling onto any area you don't want painted
Check in with you during the job to make sure you're satisfied with the work
You can rest assured that your house will be left as clean as we find it with beautiful new paint. Make an appointment for painting services by contacting us today.